Hi guys!
Hello, guys! Sorry if it's been a while, but what matters is I'm back!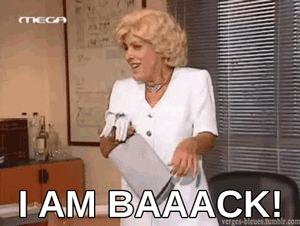 I'm both back in Manila and back in blogging here. I just came back from Cebu because of a robotics competition and can you believe it we won!!! It was an amazing experience to stay in a five star resort Plantation Bay. You could go check it out. They have a website --->
http://plantationbay.com/
Today is my best friend's birthday, and I told her to wait until 12. I think she thought 12 midnight and not 12 noon. Here's a shoutout to my best friend Heart! Happy birthday!!!! Here's a gif of the flash because she loves DC hahahhaha
I'll be updating twice a week because it's legit summer here in the Philippines. Good bye, and may the Lord bless you!